Perhaps one of the most satisfying moments as a child revolves around the outdoors. At least it used to. You know, a good ol' game of Hopscotch at recess, a close game of Tag in your neighbor's yard Saturday afternoon, and how can I forget the ever-so-classic 'Lemonade Stand' - definitely a personal favorite.
But nowadays, it's all about YouTube. One word: Bloggers. And last month, one made headlines for all the wrong reasons. Brooke Houts, LA-based YouTuber, has a whopping 330,000+ following, and with topics ranging from Tinder tales to True Crime, Houts has maintained a loyal fan base.
[caption id="" align="alignnone" width="543"]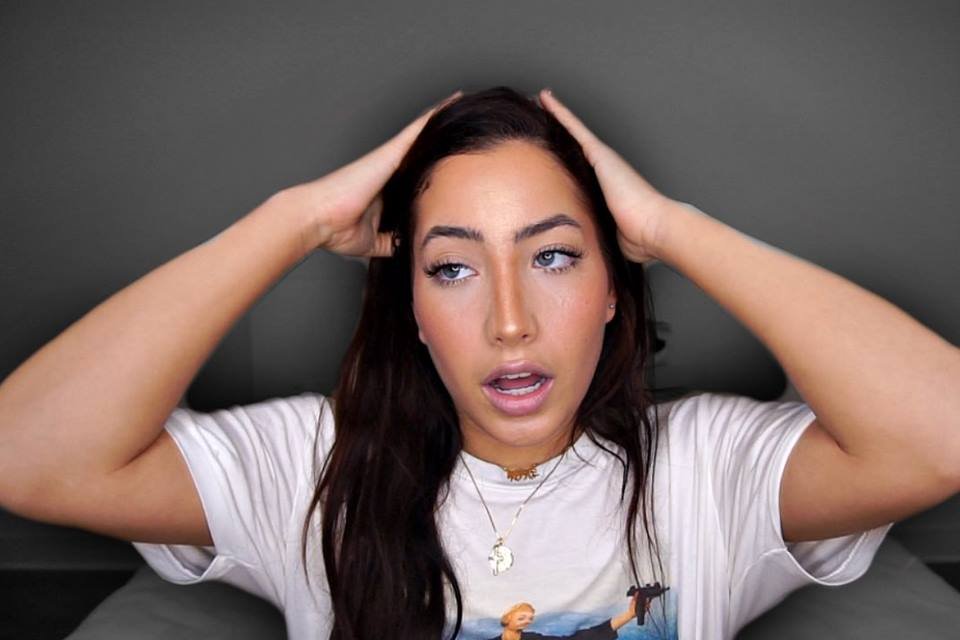 Twitter[/caption]
But things took a turn early August after Houts mistakenly uploaded an unedited video of her abusing her pet dog.
Sphinx, her playful Doberman puppy, is seen being spat on and shoved, numerous times throughout the clip.
[embed]https://twitter.com/i/status/1159125336791093249[/embed]
The now-deleted upload has since gone viral, with fans (no longer, of course) and viewers taking to social media to express their horror. A petition on Change.com has also been created, urging YouTube to expel Hout immediately.
PETA caught wind of the clip as well, backing the appeal to remove her account. Fellow YouTube star Logan Paul also took to Twitter to deem it "remarkably grotesque."
[caption id="" align="alignnone" width="436"]
Twitter/LoganPaul[/caption]
An open investigation by LAPD's Animal Cruelty Unit added to her woes, Brooke has since denied the 'dog abuser' claims in a series of posts, claiming she has nothing but love for the pup. Yet her history seems to say otherwise...
Shortly after obtaining Sphinx last November, Hout took to both Twitter and YouTube, uploading angry, hateful posts regarding her newest addition.
But it gets worse. Dolan Henrikson, Hout's ex, claims she also mistreated his Miniature Schnauzer. According to Dolan, she went as far as to throw the dog to the floor, "as if it was a cat."
[caption id="" align="alignnone" width="551"]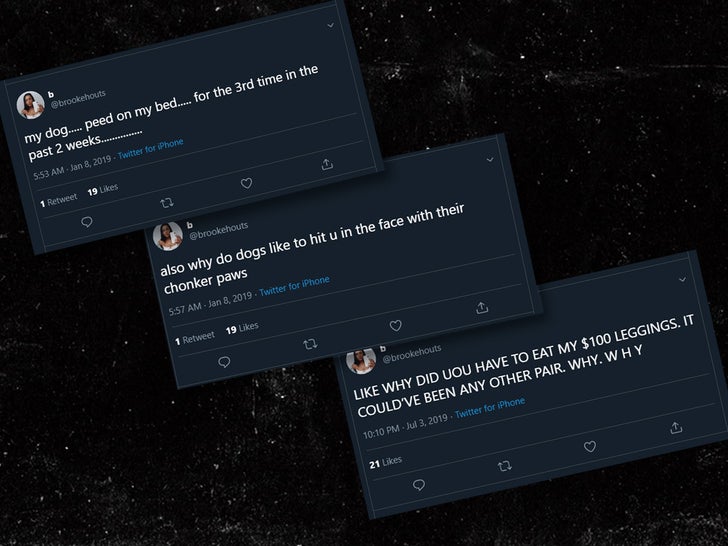 TMZ[/caption]
While we have yet to hear Hout's take on the story, it sadly doesn't seem too far fetched. What goes around comes around, that's all I'm saying...