It's time for Thanksgiving everybody. And you know what that means – annoying conversations with your stupid friends and relatives. Here are the 9 most annoying conversations you'll be having on Thanksgiving. Maybe you can change the subject by showing them this Thanksgiving video of turkeys gone wild or something.
9. Tryptophan
Yes, we did know the chemical in turkey that makes us tired is called tryptophan. We have this goddamn conversation every year. Can't we talk about THC or something a little more awesome that also makes us tired?
8. Christmas ads are on earlier this year.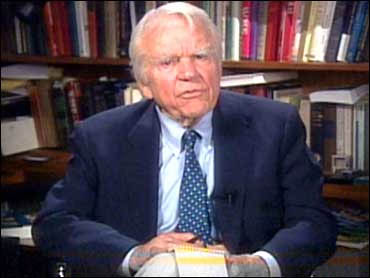 Who are you – Andy Rooney? They can run Christmas ads all year round for all we care. Maybe it'll make us less annoyed that our hillbilly neighbors don't take their Christmas lights down until June for whatever reason.

7. Turducken
Uninteresting people have gigantic conversation boners for this gross-looking turducken shit that nobody talks about unless it's Thanksgiving. Inevitably somebody just found out about it. Apparently they just got the Food Network in the rock they live under. Same thing goes for…
6. Deep Fried Turkey Accidents
Did the local news just do an expose about some dipshit's house blowing up because they tried to deep fry a turkey? It's called "Survival of the Fittest" for a reason. These people clearly weren't meant to pass on their genes. The only real surprise is that they didn't wait until the 4th of July to have their Darwin Awards holiday.
5. What games are on?
If you seriously care so much, why didn't you do a little research before you showed up? We bet that Titans-Lions game should be a real doosey. Better turn on that nail biter first thing when you get there.
4. The person who initially wanted total control over dinner preparations and then complains nobody is helping them
There's nothing like your hypocritical relative who wants it both ways. Guess what? We're still not helping. We're sticking with Plan A. You do it.
3. Should we invite "Steve" to dinner?
You have some poor schmuck friend who can't afford to head back to his/her hometown for the holidays. He's going to suck the entire time, but you know you'll feel like a dick for not inviting him. You have to devise a scheme to not be friends with "Steve" by this time next year.
2. Lumpy gravy and oyster stuffing
Somebody always has to give their two cents on some terrible variation of a holiday classic. "I prefer raisins in my stuffing." "I like a more lumpy gravy." "I hate marshmallows in my sweet potatoes." Here's our advice; stay at home and eat whatever the fuck you want. Eat your oyster raisin stuffing to your little heart's content. There are obviously several variations on everything you'll be eating. That doesn't give you the right to speak. Please go back to the kid's table and don't complain that you are the only person sitting there.
1. What is everyone thankful for this year?
Really? We're really doing this? Are we some cheesedick family from a 1950′s Norman Rockwell painting? We're thankful for free 30 second Internet porn preview videos and the scotch bottle Uncle Gary brought over. Can we say that at the table?
What did we miss? What other annoying conversations can you think of? Let us know in the comments. And happy Thanksgiving. But just to Americans. Canada already had their Thanksgiving.