Last week, our ListMaster Mike Bridenstine was on his high horse and tried his hand at recasting Cheers. This week he attempts to recast another classic from the 1980s – Night Court. Enjoy.
Harry Stone
Harry Anderson originally played the young, unorthodox judge who also happened to be an amateur magician. Let's not get hung up on the magician thing. Otherwise we'd have to pick somebody like Hal Sparks and we no wanna. Instead, we're going with a comedian who can (at least) host a show pretty well and would probably be believable-enough if you made him put on a fedora and do card tricks. Our choice: Joel McHale.
Dan Fielding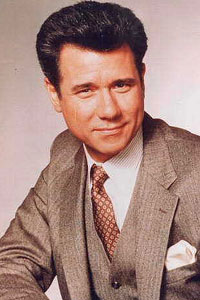 John Larroquette played the horn dog prosecutor. Who is the only person who could top Larroquette? Our choice: Jeremy Piven. You know we're right.
 

Bull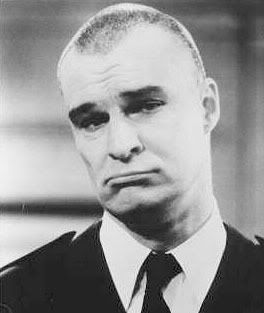 The dumb-but-gentle bailiff. We wish Richard Moll wasn't 65 or we'd recast him in a heartbeat. That's John McCain Old. Our choice: Brad Garrett. Try to bitch all you want. Moll and Garrett are both 6'8″ and Garrett is only a little older than Moll was in 1984. Funny faces? Also check.
Christine Sullivan
Markie Post played Sullivan, who was supposed to be a real babe. She was the unlikely love interest of Harry Stone. If we only hadn't cast Elizabeth Banks as Diane from Cheers (no wonder she's in every movie right now). Our choice: Cameron Diaz. Yeah, we went A-List on this one. We think she can play the nice, naive public defender and still be the target of Dan Fielding's pervy remarks. And Diaz could absolutely pull off that sweet Markie Post hairdo.
Roz
The tough, no-nonsense bailiff, who also seemed like she was totally into vagina. Our choice: Queen Latifah. If Latifah played a sassy lesbian bailiff in a sitcom, all of the other actresses would kiss their Emmy hopes goodbye. Except for Tina Fey, who wins everything for playing herself. No word on whether or not the Queen would have to sport the short perm. U-N-I-T-Y!
Mac Robinson
The war vet court clerk who would do anything for anyone (except Dan Fielding). Our choice: Mos Def. C'mon, the Night Court soundtrack with Mos Def and Latifah would be bangin'! The theme song is already begging for a break beat. Mos Def only 5 years younger than Charles Robinson was in 1984. And after Be Kind Rewind, we're totally convinced he can play the moral/funny straight man to hate Piven's character.
Again, what did we miss? Let us know. And we'd like to take the time now to remind you that you would totally watch this show.