You can learn a lot from romance novel covers. Perhaps more sweet things to say to your girlfriend. Or boyfriend. Whatever. Apparently the ladies fantasize a lot about Indians and pirates and whatnot. And they like when a dude named Rogue or something suggests they do things that are "wicked". Today, we came across these gems. And they don't even include Fabio. Here are 10 unintentionally funny romance novel covers.
 
1. Perfection by Regina Scott
Oh yes. Yes! Jerry Seinfeld's puffy shirt meets the cool sounds of Kenny G's saxophone. It is perfection.
2. Love's Secret Sniper by Dee-Dee Drake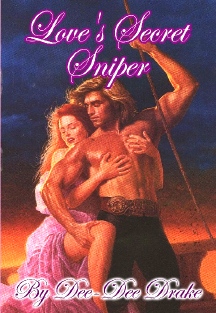 Love's Secret Sniper?  Which one – the Ultimate Warrior who digs feeling knee pits, or the red head feeling up on the Warrior's C-cups?  

3. Discreet Young Gentleman by MJ Pearson
Why does this bromance look like the cover of an R.L. Stine Goosebumps novel? When the guy in back gets into it, do his retractable claws come out?
4. Promises Reveal by Sarah McCarty
This guy did make a promise to himself. He promised to do ab exercises and get a jean shirt.
5. The Daring Twin by Donna Fletcher
She really doesn't seem that into it. Maybe because he's dressed like a Scottish dipshit.  A better name might be "Ugh. Whatever."
6. Dylan by Norah Hess
This is Dylan. He's a maverick. And he's totally not in to sex with people.
7. Rumor Has It by Cindi Myers
The longer we try to figure out what's going on here, the more we're confused.
8. Savage Trust by Cassie Edwards
You can't just call them savages anymore, can you?  There are much worse names to call this guy.
9. My Lord and Spymaster by Joanna Bourne
Is there a giant hand on her back? Where is it coming from? That fucking hand is bigger than her head.
10. Loner by Geralyn Dawson
The Loner? It'd be funny if this book was just about this dude masturbating. And right before he does it, every time, he says, "m'am" and tips his hat to his dinger.
Comedy.com's ListMaster is Mike Bridenstine.  He wants to caress your milky white skin.